---
Be Our Valentine: 8 Romantic Date Night Dresses
It's time to start getting ready for Valentine's Day! Whether you have a long-awaited date night planned or just want an excuse to buy a new dress, we have all of the romantic hues you'll need. We've hand-selected our favorite date night dresses in classic Valentine's Day colors to make your search easier. Treat yourself to a gorgeous dress that helps you feel the love!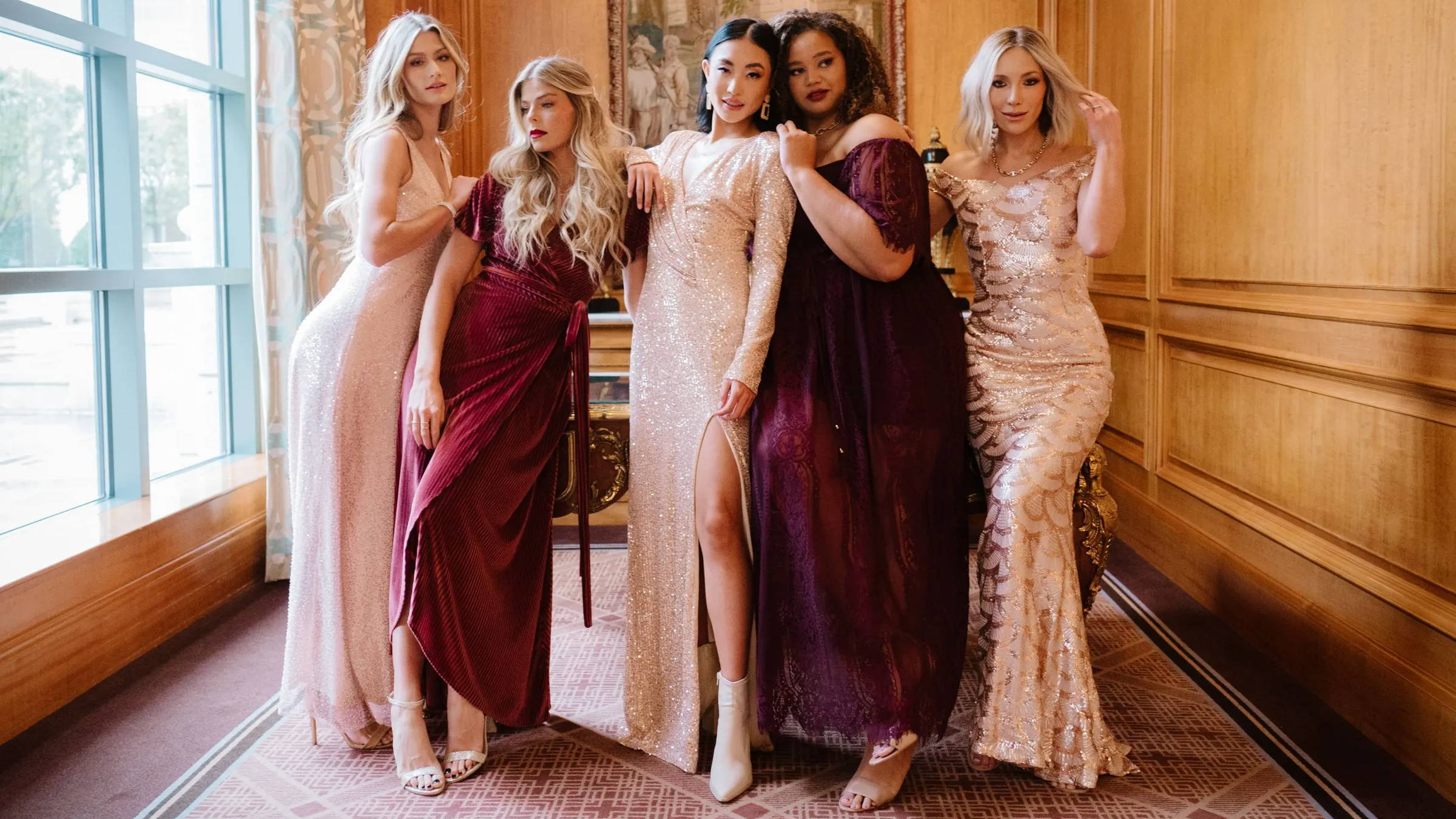 ---
Serena Shimmer Velvet Wrap Dress | Merlot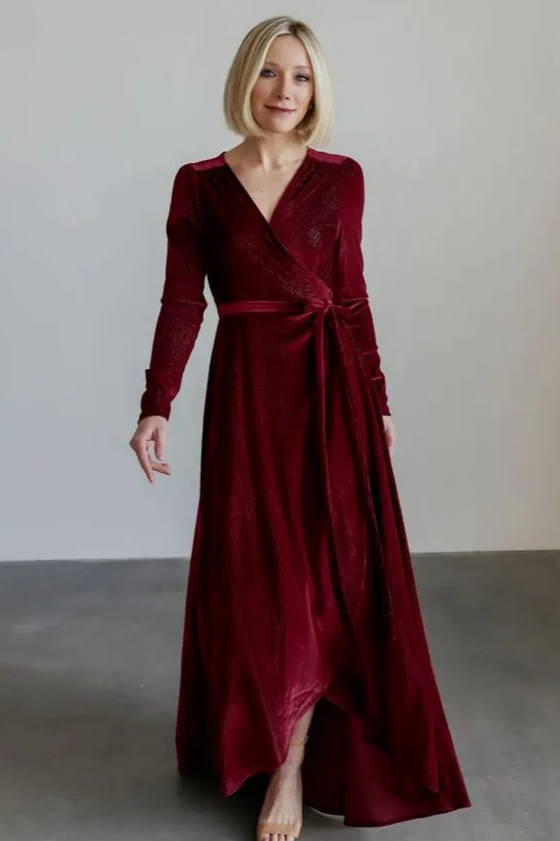 We can't think of a better dress for any Valentine's Day plans. The Serena Shimmer Velvet Wrap Dress features long sleeves, a true wrap style, and gorgeous merlot velvet material with silver shimmer detailing. This is one of those dresses that you can throw on and immediately feel put-together and beautiful. The Serena is the perfect way to add a touch of glamour to your Valentine's Day plans, without sacrificing comfort!
---
Andi Ribbed Velvet Wrap Dress | Dark Rose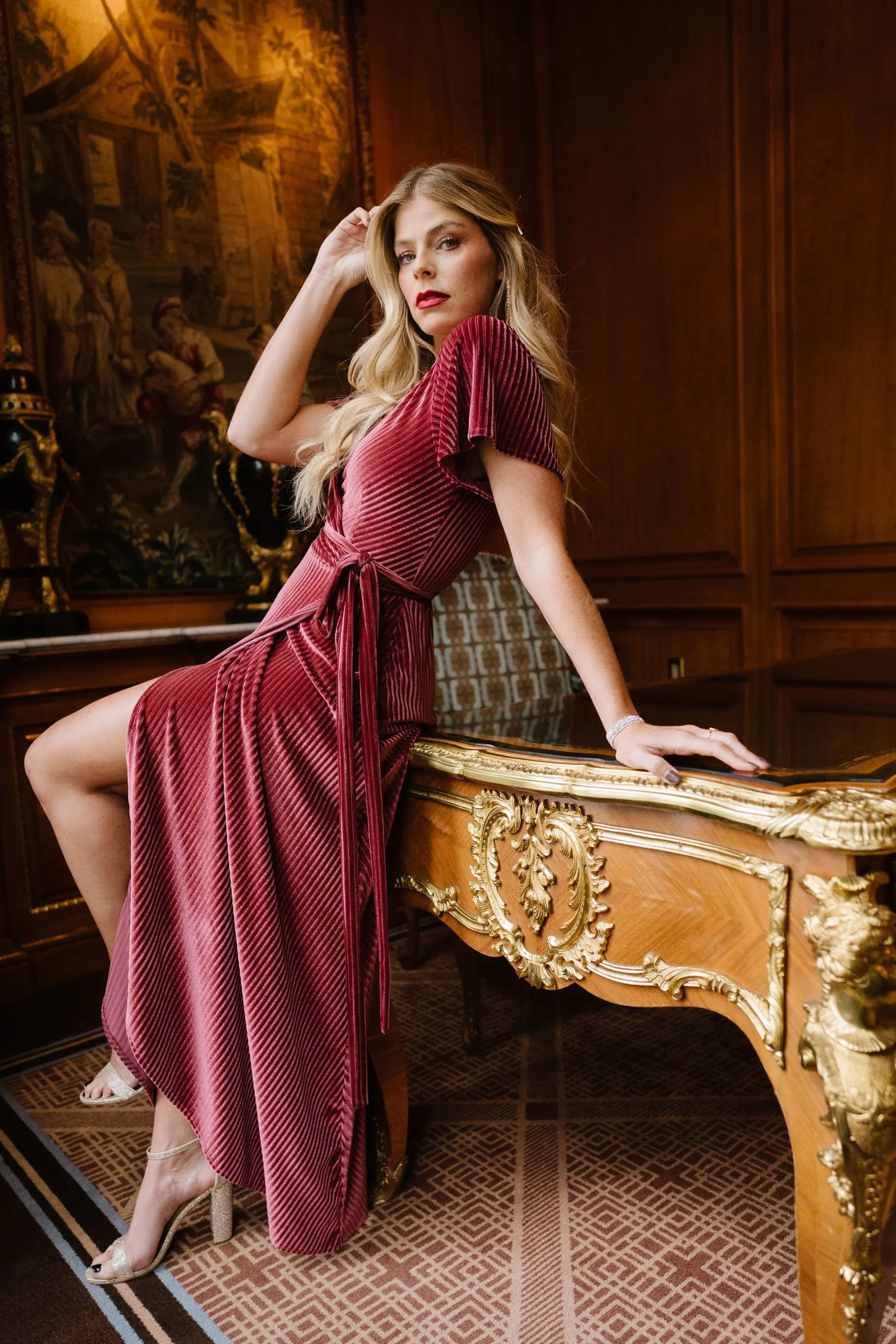 The Andi Ribbed Velvet Wrap Dress is a fan favorite here at Baltic Born, and the Dark Rose version is romantic perfection! This gorgeous color reminds us of rose gardens and vintage rouge. The easy-to-wear wrap silhouette makes the Andi an instant wardrobe staple that you will want to wear again and again. You can treat yourself to a new dress for Valentine's Day and end up with a go-to dress for special occasions. That's a win-win!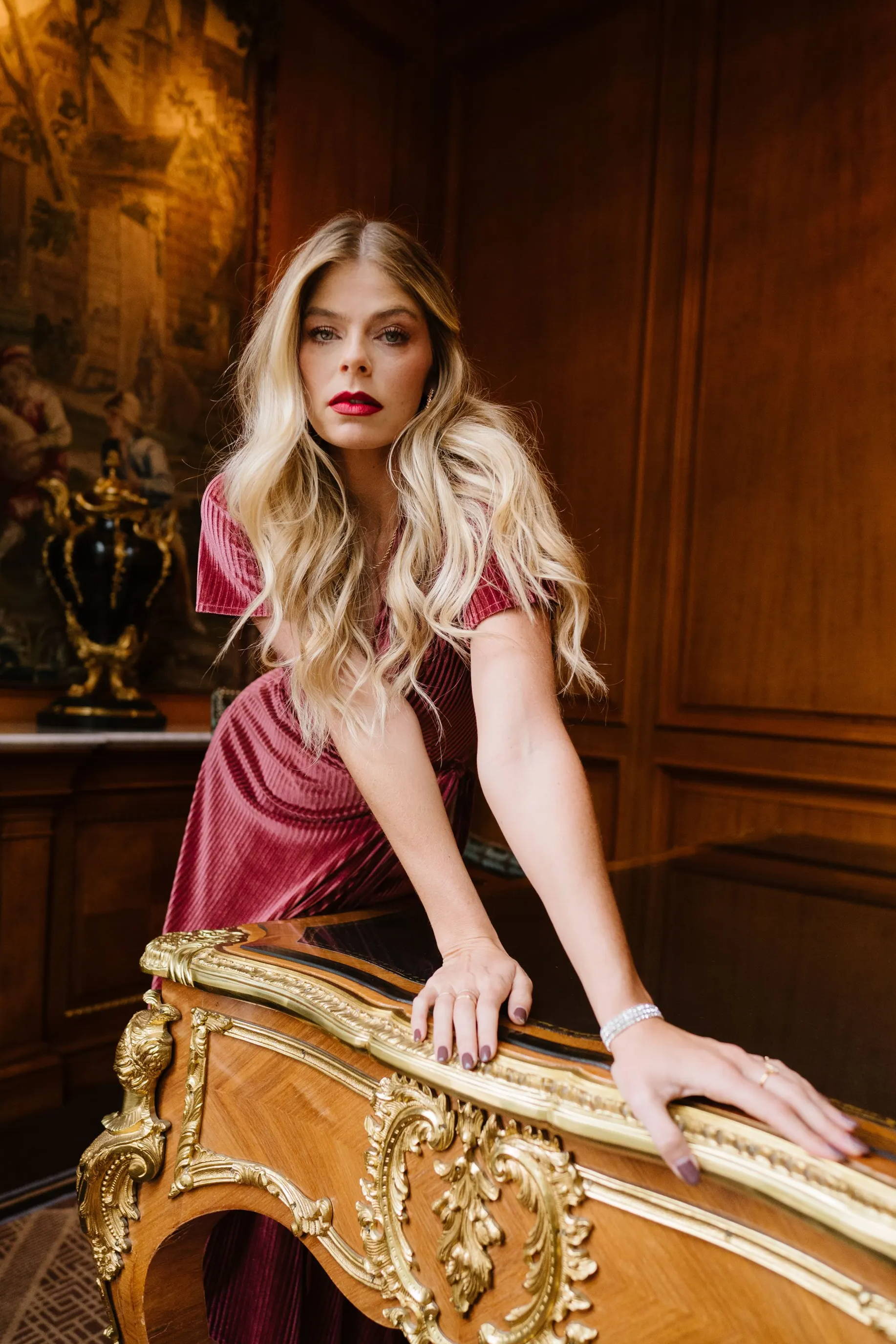 ---
Marseille Embossed Maxi Dress | Mulberry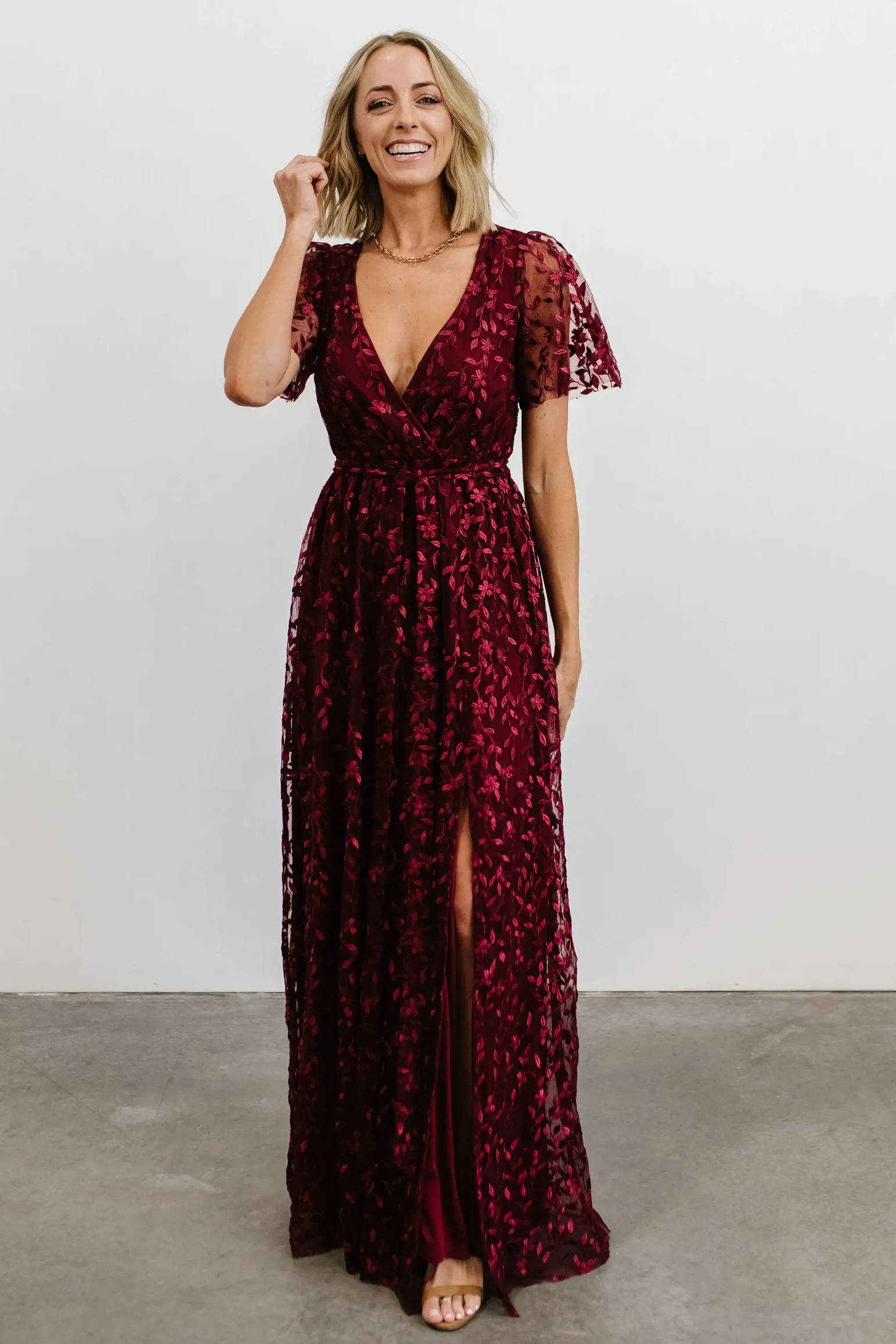 The Marseille is super popular right now, and it's easy to see why! The gorgeous ivy embossed organza is eye-catching and elegant. Plus, this mulberry version is perfect for Valentine's Day! We think the unique material, moody color, and flattering silhouette make this dress stand out from the rest. You'll get all the right attention in the Marseille!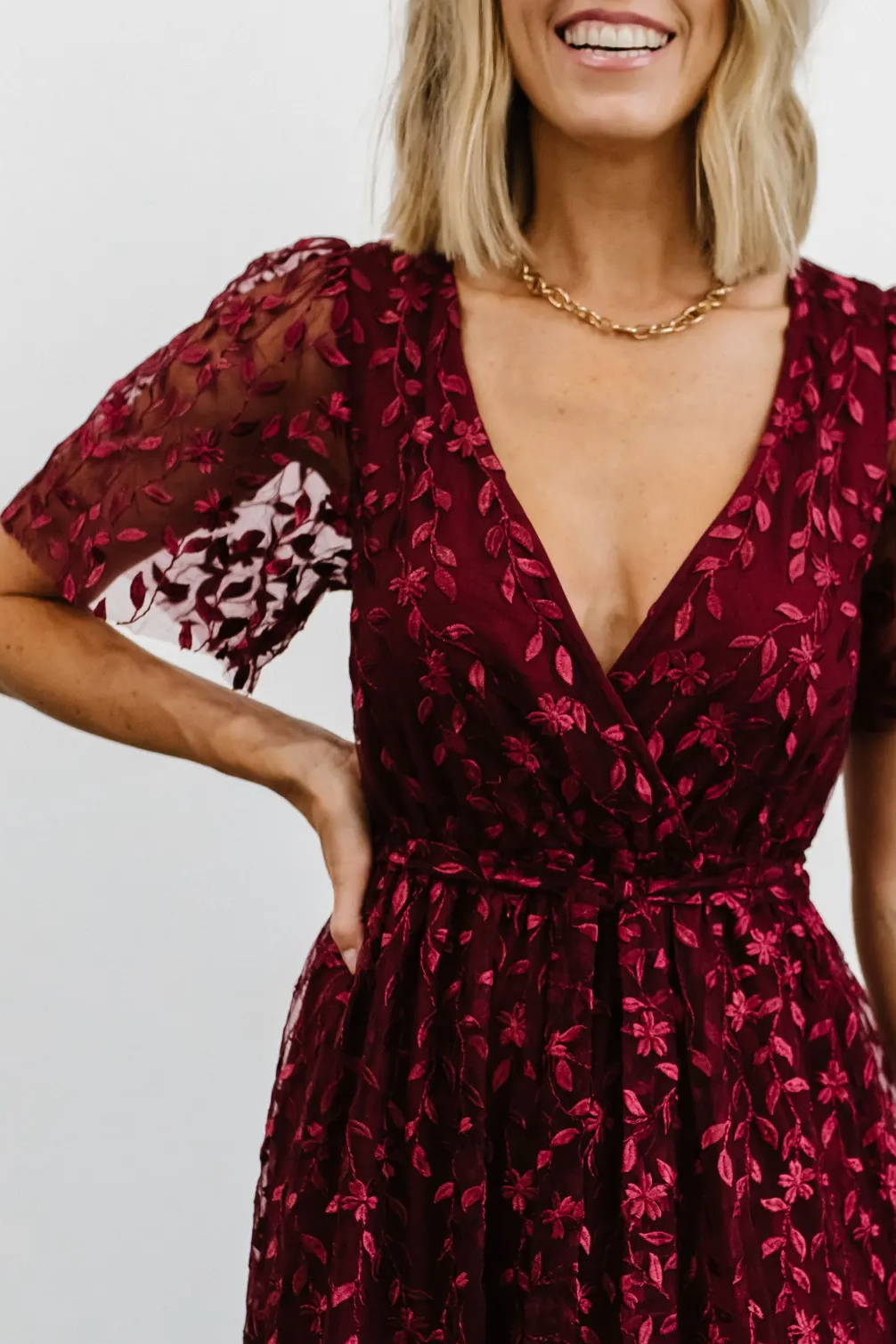 ---
Milan Sequin Gown | Rose Gold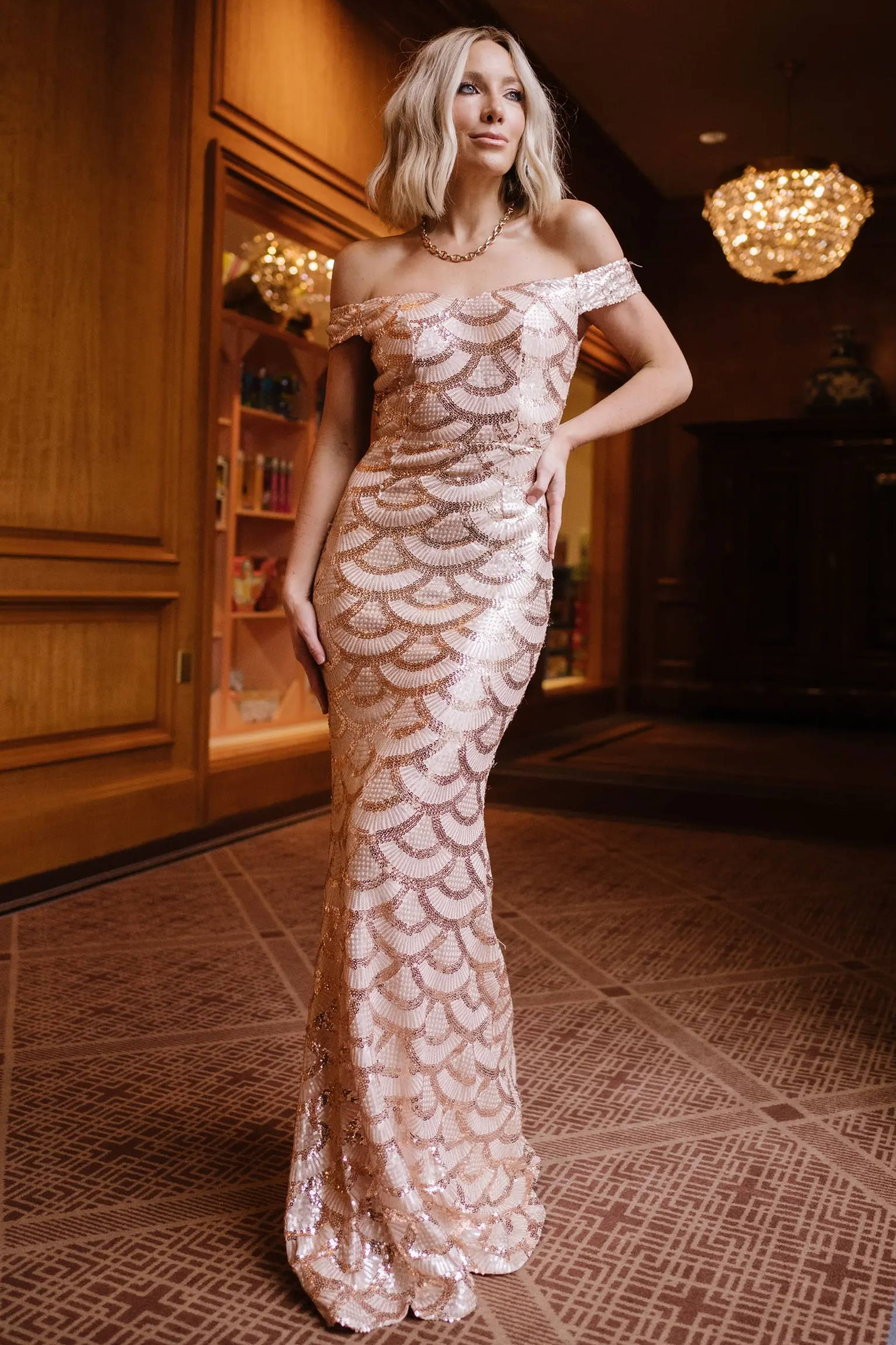 Pull out all the stops with the Milan Sequin Gown! This gown is seriously stunning with vintage-inspired sequin detailing in a two-toned rose gold pattern. You'll be the best dressed no matter where you go in this piece! We believe that every woman deserves to feel like a queen every now and then, and Valentine's Day is the perfect time to practice a little self love. Give yourself the gift of glamour with the Milan Sequin Gown in Rose Gold!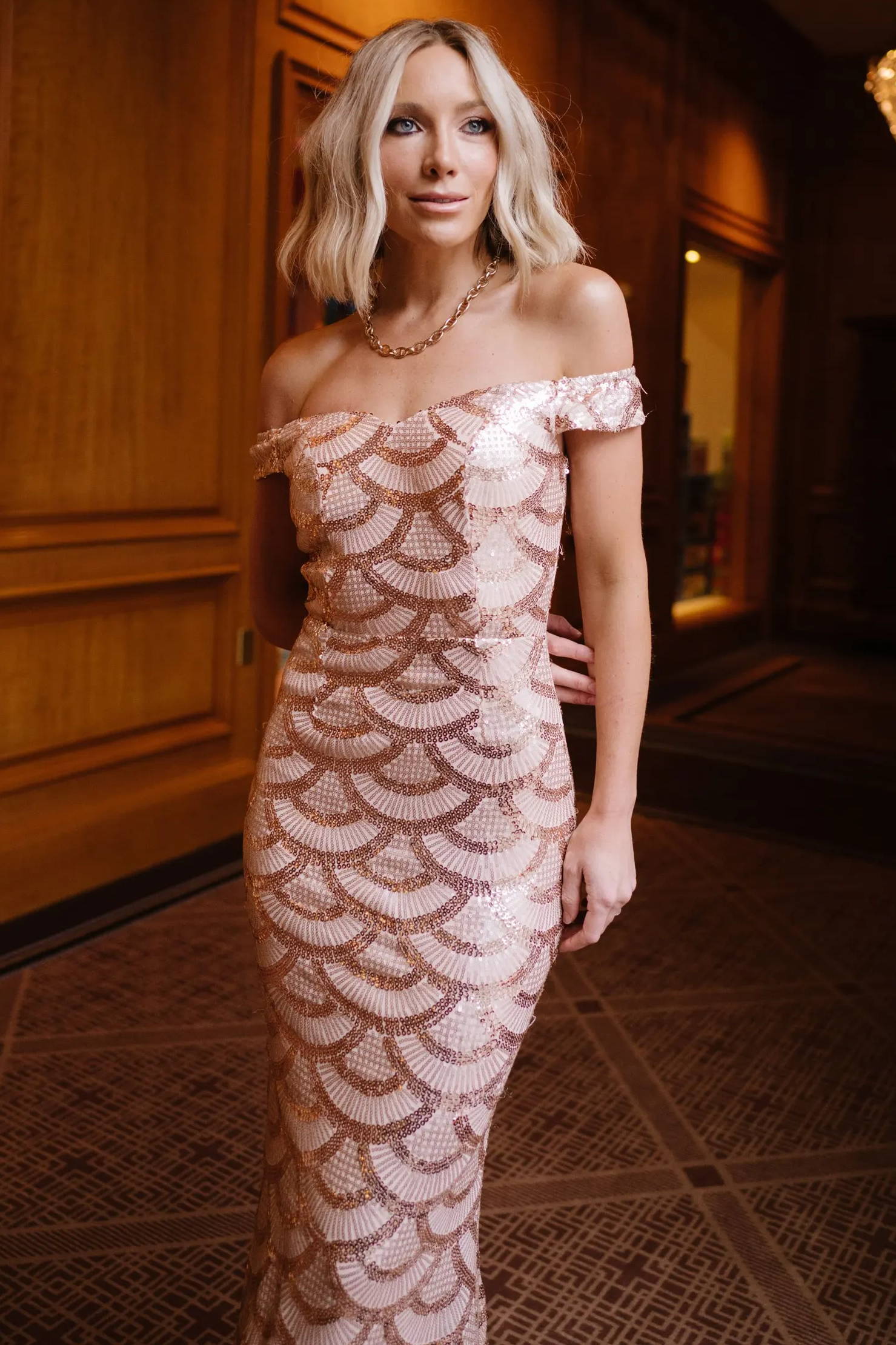 ---
Vienna Sequin Maxi Dress | Cream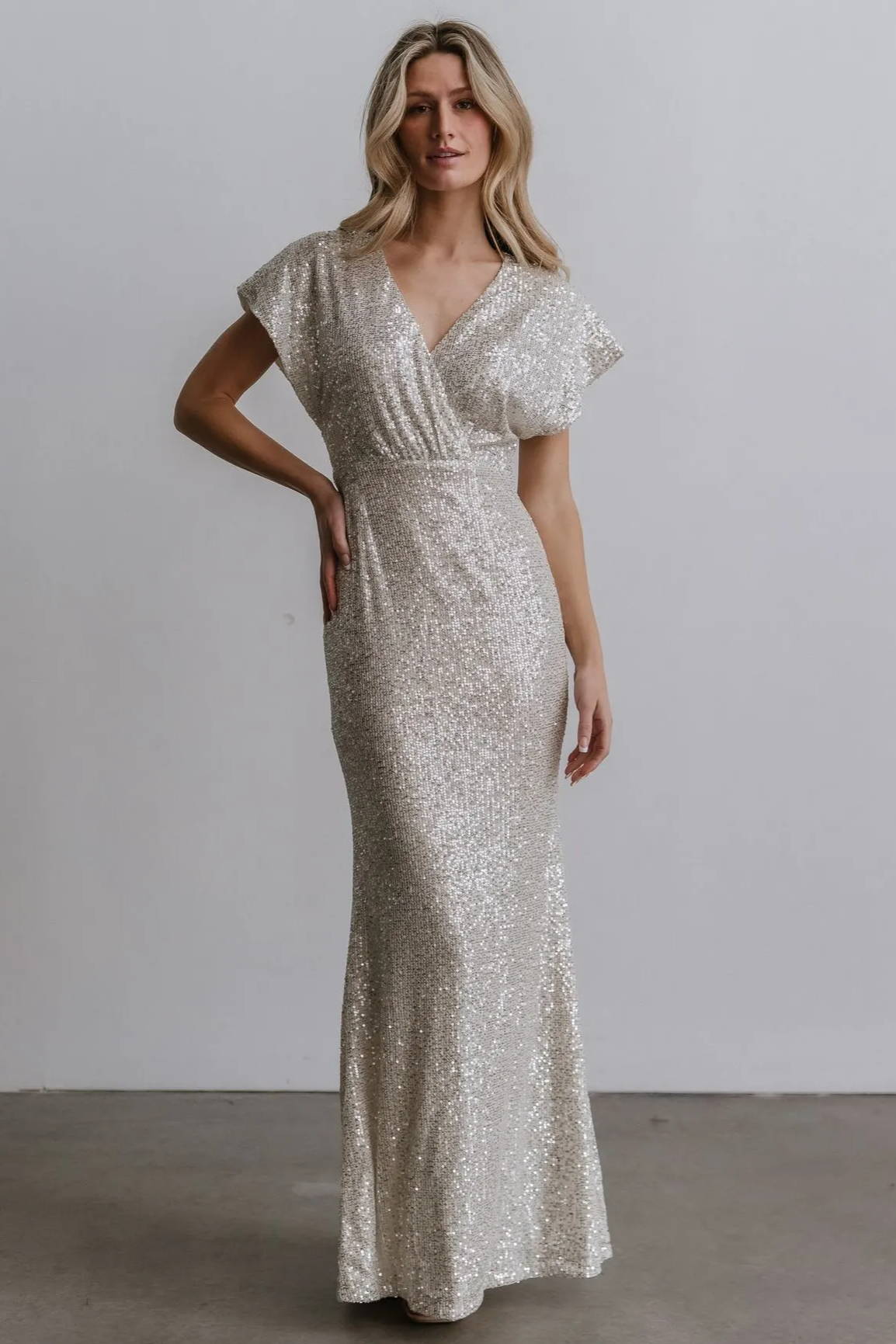 Our obsession with sequins isn't going anywhere, and Valentine's Day is the perfect excuse to get your glam on! The Vienna Sequin Maxi Dress is an excellent date night dress with its elegant silhouette and show-stopping silver sequins. The dramatic full length skirt and unique bodice create a one-of-a-kind look that will make your admirers swoon!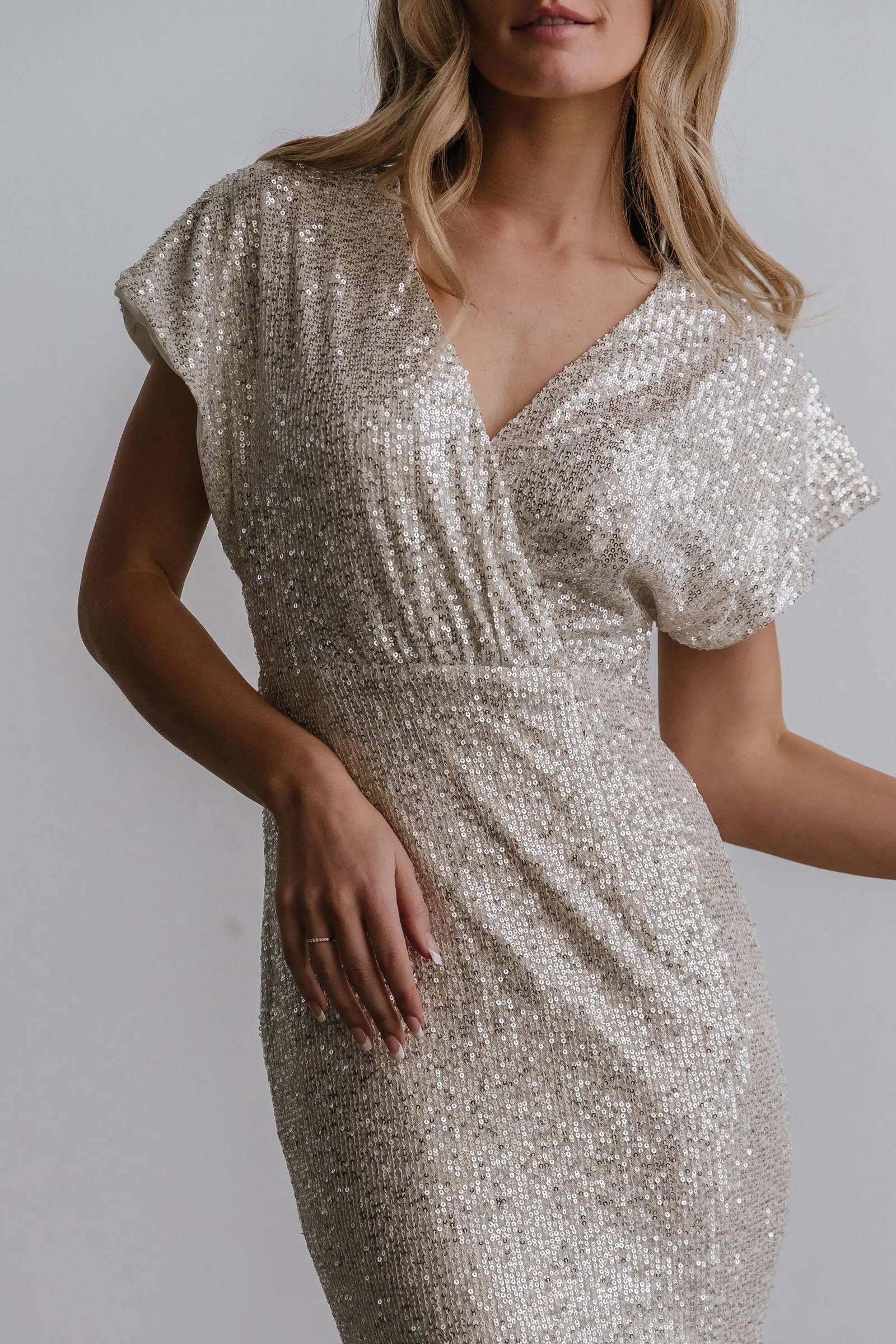 ---
Seville Long Sleeve Gown | Burgundy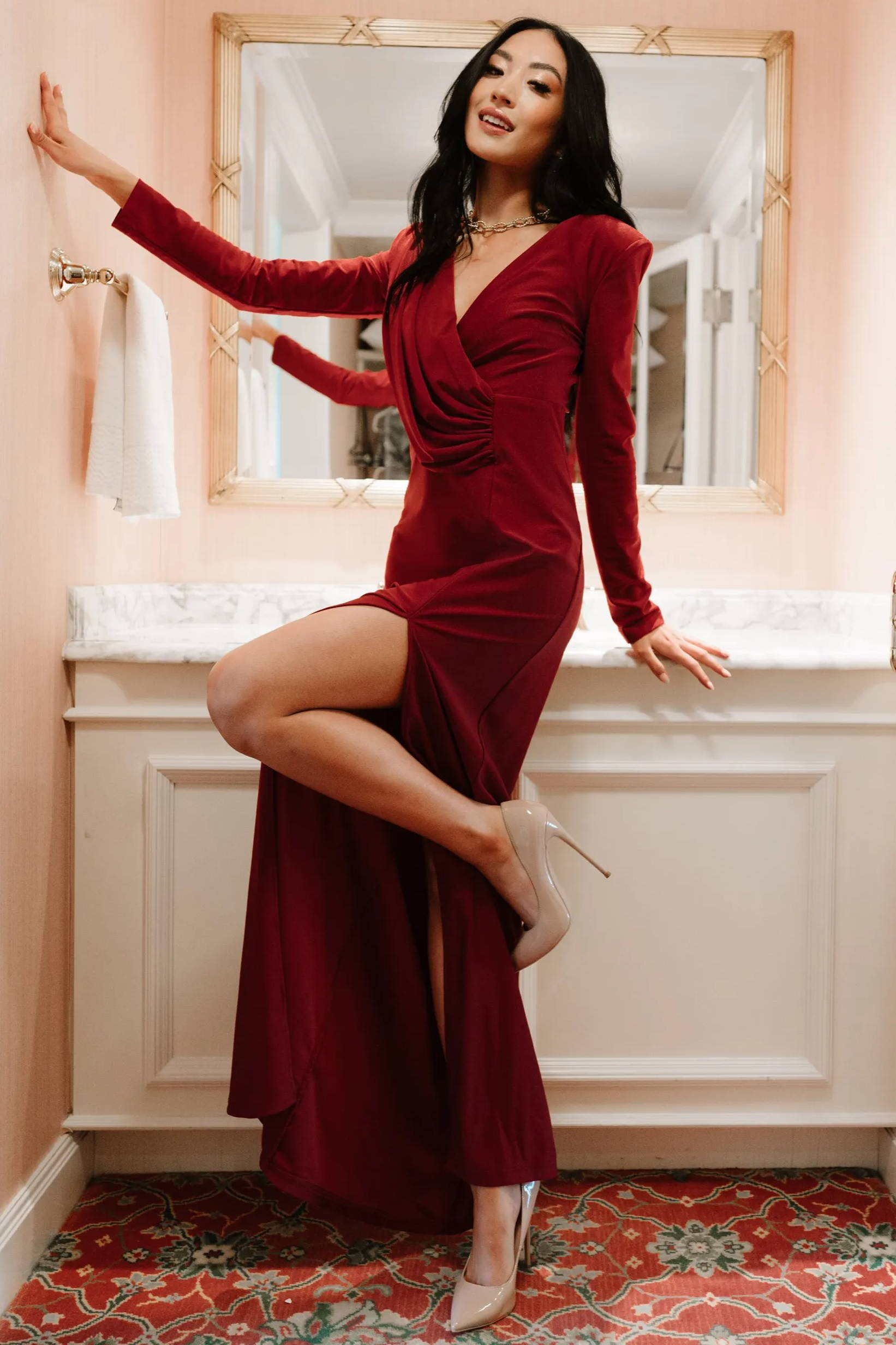 The Seville Long Sleeve Gown checks all of our boxes for date night. It's got a gorgeous silhouette, long sleeves, and a sexy leg slit. The burgundy color is excellent for V-Day, and the draped surplice neckline will perfectly frame your favorite necklace. One reason we love this dress is because it isn't too busy; it will accentuate your beauty without distracting from it. The Seville is a confidence boost in a gown. Try it on and you'll see what we mean!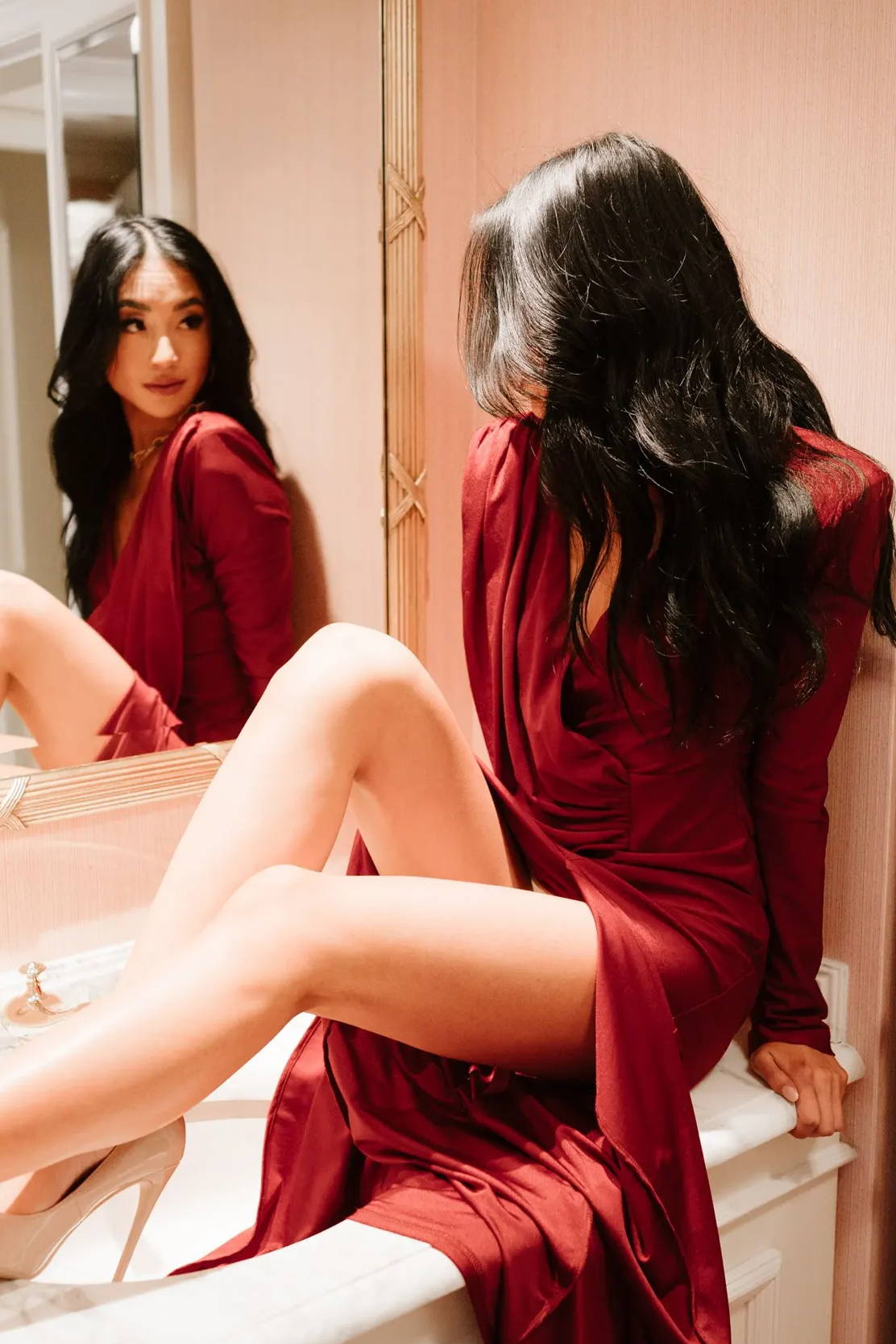 ---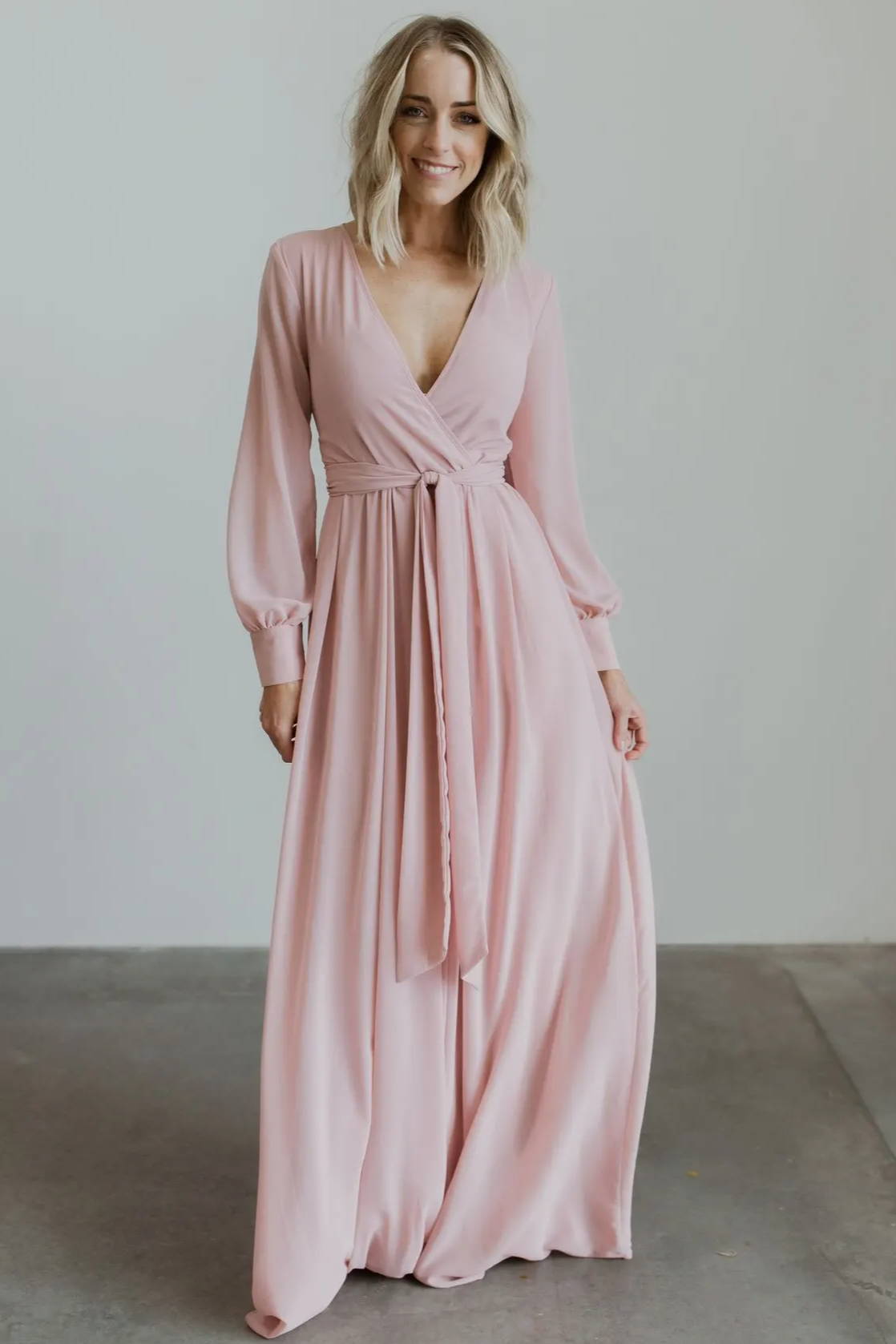 We can't recommend our Lydia Maxi Dress enough, especially because you'll be able to wear it year-round! This dress comes in a universally flattering light pink tone that's perfect for Valentine's Day. You'll love the airy material, long sleeves, and waist tie detail that work together to make this dress so easy to wear. If you're in the market for a versatile maxi dress, look no further! The Lydia is designed with you in mind.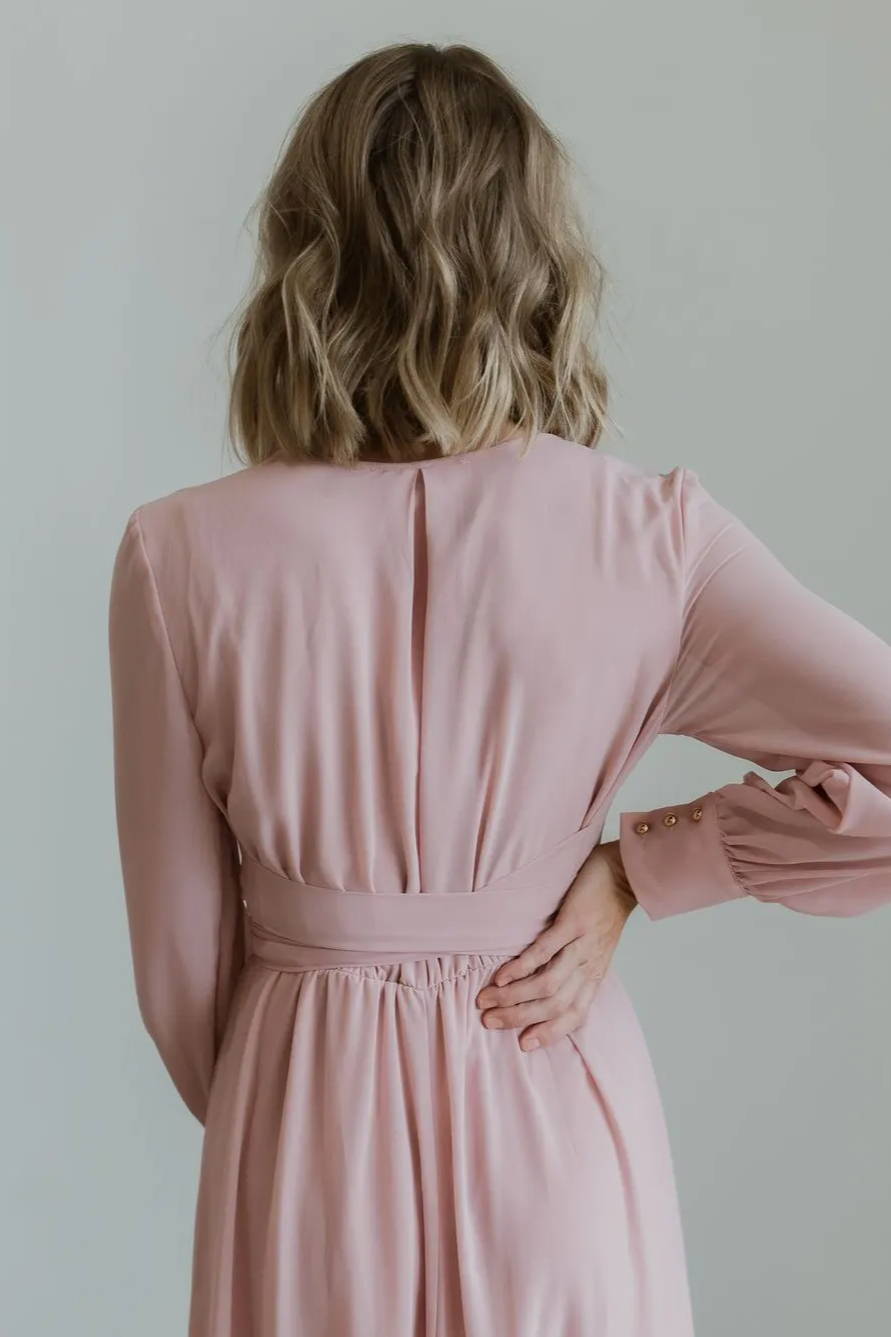 ---
Valentine Sparkle Maxi Dress | Berry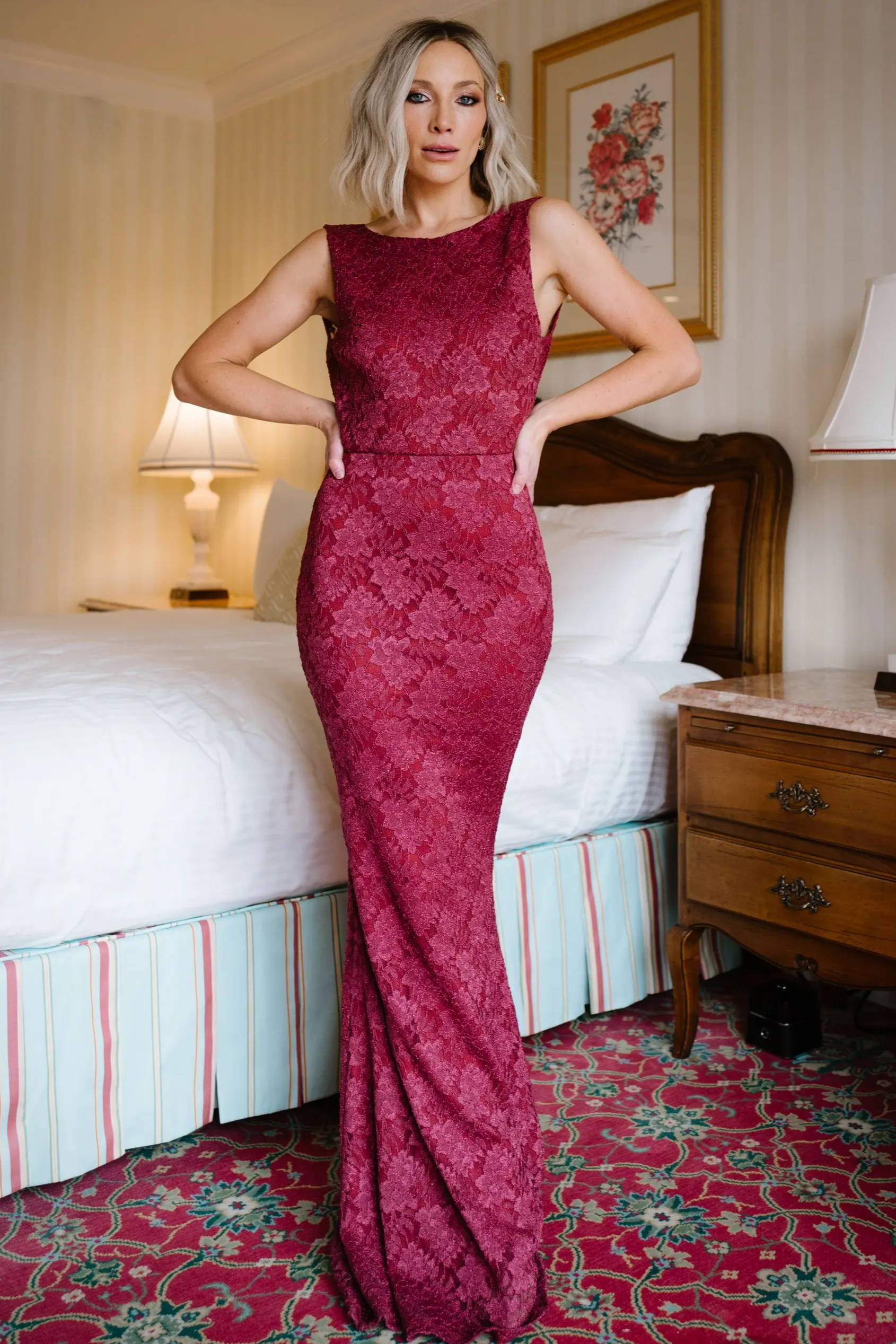 Of course our favorite date night dress for Valentine's Day is the Valentine Sparkle Maxi Dress! There's a reason we named this stunning dress after the holiday: it's so romantic! The sparkling berry color paired with the elegant lace material and sophisticated silhouette make this one unforgettable gown. You're sure to feel the love this Valentine's Day while wearing the Valentine!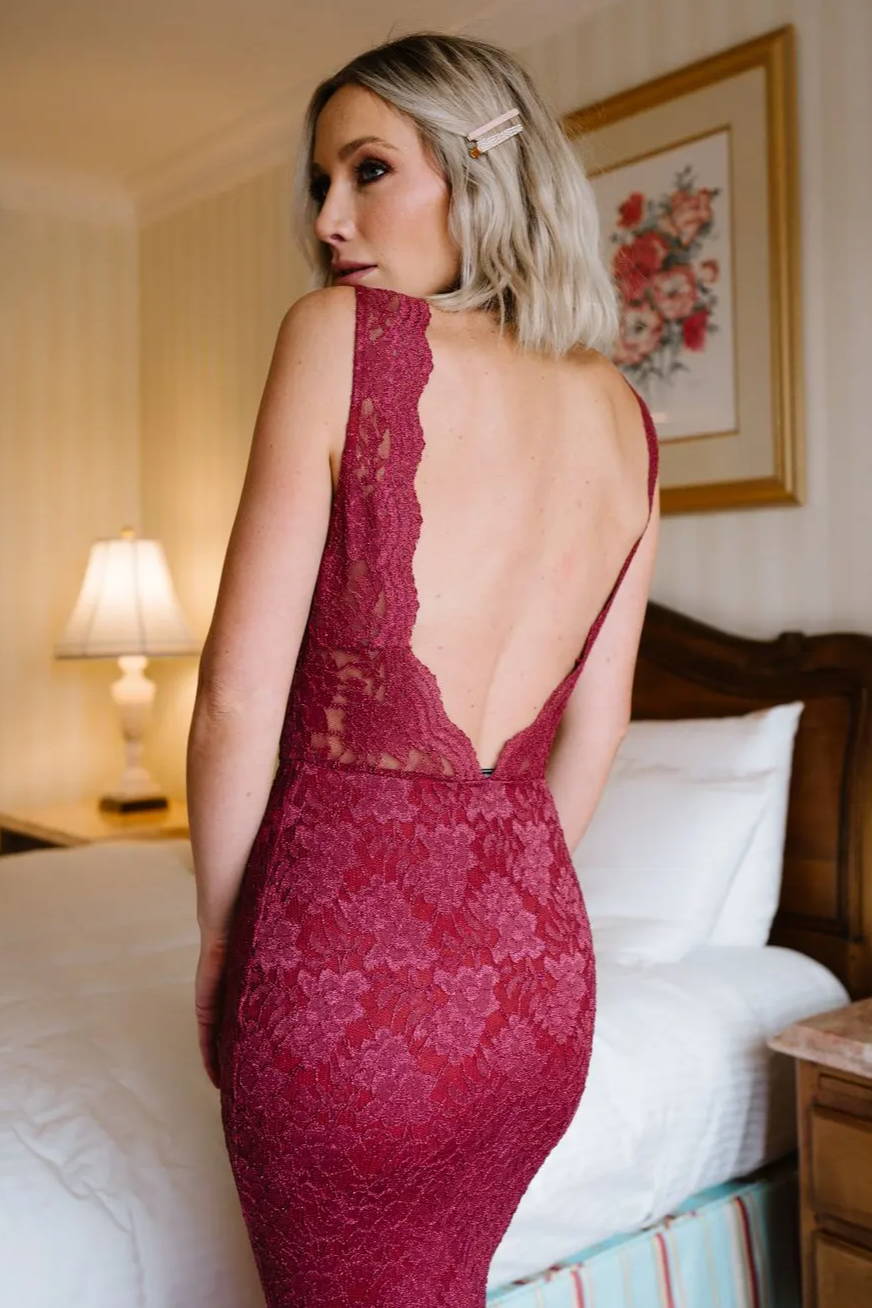 ---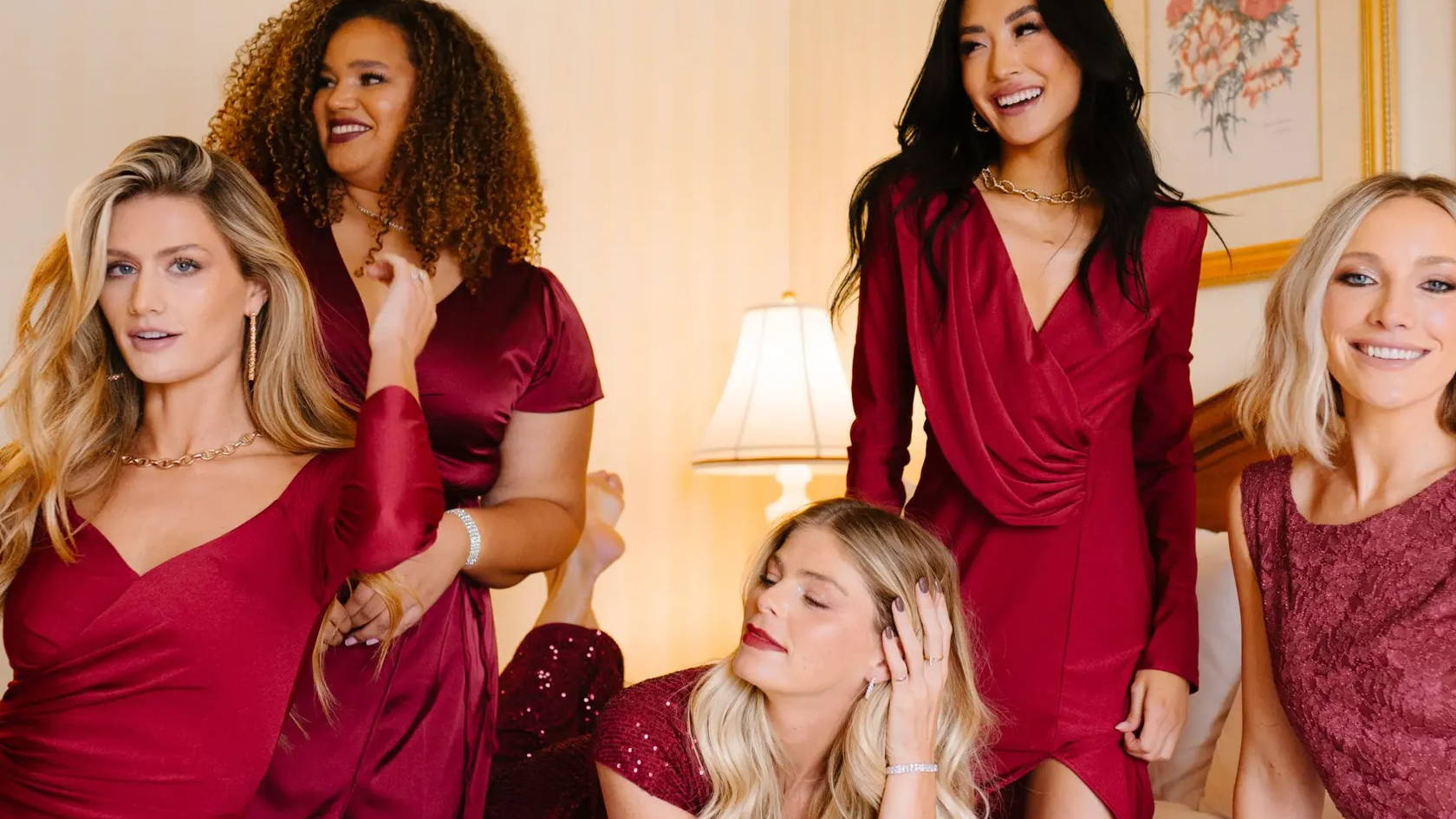 Be sure to place your order by February 3rd to receive your dress in time for Valentine's Day!
---