Hannah Midi Dress
Select Size
Please Select a Size
Select Size
Please Select a Size
Select Size
Please Select a Size
Select Size
Please Select a Size
Select Size
Please Select a Size
Select Size
Please Select a Size
Snug Fit
True to Size
Relaxed Fit
Textured rayon material 
Lace detail on bust with functioning buttons down
Smocking at back waist
Split ruffle detail at bottom of skirt
Elastic at arm cuff
Pockets
Fully lined
100% rayon

Jing is 5'8, cup size 32A, size 0 and wearing size S
All US returns are free!

We offer STORE CREDIT ONLY for all qualifying returns

You have 35 days from the date of delivery to return your item

To see our full return policy and start a return click here
Shipping and processing times are as follows:

Domestic 5-12 days

International 12-28 days

To see our full shipping policy click here
Free shipping on all orders $150 + Always free returns.
Reviews
Customer Reviews
Write a Review
Ask a Question
Filter Reviews:
dress
maternity option
belly band
darling
girls
medium
color
fabric
04/18/2022
Jenna D.

United States
Cute dress
Cute dress, I listen to the reviews and sized up which was not needed but since it is rayon I washed and dried, it shrank and it fits better. Very comfortable and roomy. Cute for everyday wear.
03/31/2022
Valerie

United States
Terrible customer service
Let me preface this with, I don't think I have ever left a bad review on something....I purchased this dress, and upon arrival, it was terribly wrinkly. I understand there probably isn't much they can do about that, so I tried it on regardless and liked the fit. A while later, I finally got around to steaming the dress. After steaming it, I noticed the seam wasn't right at the front (as pictured). To be honest, after I steamed it, I noticed the quality wasn't the best either -- especially for the price and the "only store credit" return policy (ridiculous policy). Also, nearly everything purchased from here is best dry cleaned! Anyways, knowing I was outside of the 7-day window (which is a ridiculously short amount of time), I went ahead and emailed them as nearly every customer service department I have worked with is reasonable when it comes down to a damaged product that has no fault on the customer. They promptly responded, but they refused to budge or offer an exchange, a discount -- nothing. Very disappointing. I also looked online and found a lot of other complaints made by others. Sounds like this is nothing out of the ordinary for them. I would be very very sure you like the dress before you buy it as they only offer store credit, and analyze it VERY well upon arrival as they are really bad to work with and give you little time.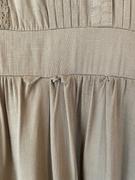 03/30/2022
Hannah

Canada
Heavy material, poor sizing
I ordered this dress in pink and blue, and tried two different sizes. The smaller size had such an odd length/ sizing for the chest and did not fit well at all, but then I was swimming in the larger size. Also, the material is very heavy and so easily wrinkled. It was sadly, very unflattering in person. What's most disappointing is that they do not offer any refunds, only in store credit. But after having tried these two dresses (and a third one) I have yet to find one that actually fits me (between two different sizes) and I'm worried about trying yet another dress and having similar sizing issues. Perhaps because this is a young(?) company, they have yet to fine tune their designs between each size, but until they do I would be very grateful for a refund versus in store credit.
03/30/2022
Alice A.

United States
Not for ***** Gals
Darling dress but definitely not created for the ***** girls. Will be returning the dress.
03/29/2022
Susanna N.

United States
Nice design but not great quality
Thought the design of the dress is pretty but the quality of the fabric is just so so. Lots of loose threads, thin and a bit rough to the skin. I was hoping for something that would last longer than one wear, but it doesn't seem that durable.
Reviews
Customer Reviews
Write a Review
Ask a Question
Filter Reviews:
dress
everthing
size triple D
wrinkles
bodice
buttons
perfect
little
daughter
size chart
06/14/2022
Leia C.

United States
Better luck next time!
Too large. Color washed me out.
03/23/2022
Shannon

United States
Too big
I'm postpartum so my body is drastically different. That said, I updated my measurements and this dress was still too huge and not flattering.
03/21/2022
Erin H.

United States
Love it!
I always struggle to know how to order online because I'm very small chested but more of a medium in the hip area. After reading the reviews I decided to give it a shot. It fits great! It's a beautiful, quality dress and a great option for smaller-chested women, yay!
03/16/2022
Erica I.

United States
Uneven sewing
Loved the dress but the way the front was sewn it pulled to one side. I returned it.
03/16/2022
Sarah P.

United States
Beautiful dress but not meant for large chested…
I wish this didn't look so awkward on me. So cute but just stretched out and uncomfortable around my bust.
Reviews
Customer Reviews
Write a Review
Ask a Question
Filter Reviews:
style
European
C cup
version
pockets
feel
maternity dress
fits
fabric
compliments
Okay
It looks just like the picture I just figured it would be more flattering. But it fits just like the picture and the color is accurate.
05/25/2022
Johanna I.

United States
great dress
The dress fit perfectly and is very well made. I wasn't sure if I'd keep it because it came too late for my bridal shower, but the color is more of a pale yellow than an ivory anyway, and I feel great in it. The bodice is VERY sheer, so unfortunately I'm going to have to wear a cami under it. I hate that.
04/18/2022
Alyssa P.

United States
Pretty, but see-through
This dress is very flowy, my main reason for a star deduction is it is very see-through, so you must wear a skin-colored bra and panties, any other colours are very obvious.
03/29/2022
Kristina P.

United States
good quality but not a fan of the return policy
The dress I ordered was very soft and good quality but was just not a good look on my body type. I would have ordered multiple items to try on if you didn't only get store credit with returns. I will try to use my store credit but won't necessarily shop her again because of the policy.
03/10/2022
Emily B.

Canada
Lovely!
Such a great classy dress and the fit is perfect. Goes really well with a navy blue belt.
Reviews
Customer Reviews
Write a Review
Ask a Question
Filter Reviews:
dress
Shipping
maternity
color
fabric
size
no-return policy
teenager
buttons
value
06/18/2022
Madeleine W.

United States
Beautiful!
I absolutely love this dress! fits perfectly!
04/23/2022
Taylor L.

United States
Great dress
This is an awesome dress. Gorgeous color, very flattering. Just one note, the amount of fabric is kinda big on smaller / shorter women. That's all! Still a great value.
04/22/2022
Julie E.

United States
Great Dress!
Beautiful dress. Fits well. The only hesitation I have with ordering again is the no-return policy (exchanges only).
04/05/2022
Danie L.

United States
Perfect for nursing.
I love this dress! It feels great and fits perfectly. The buttons are positioned perfectly if you are a nursing mama. Finally something I can nurse in that's not frumpy or maternity!
03/12/2022
Alaya Y.

Canada
Too big/baggy
I followed other people's advice and got Small even though I would normally get XS. The sleeves are very loose and just sort of hang - I'd prefer if they cinched in more so it actually touched my arm. Dress doesn't have much shape. Unfortunately (my own problem) not feasible to return because of the cost of duties/shipping from Canada.
Reviews
Customer Reviews
Write a Review
Ask a Question
Filter Reviews:
dress
mauve
steamer
model
dinner
booties
return policy
Baltic
family photos
style
06/02/2022
Anna K.

United States
Cool to touch fabric, summertime!
Love it and can't wait to wear it to summer wedding! Perfect length and very cool to touch fabric.
05/08/2022
Hannah G.

United States
The dress is cute, the color was meh
I liked the dress fit/style and ended up keeping it in a different color (rust). The mauve is not as bright as it appears in the picture and I ended up looking like a thumb, totally washed out. I'm pretty pale so this and the olive color were not so great on me. As for the fit and style. I'm 5'9 and a 42C so, totally different from the model. I was worried it'd look bad, but I ordered an XL and it fits great, looks cute, good length. I tried it with a bodysuit shaperwear thing which helped alleviate the pulling at the buttons I always experience being larger in the chest. The material is soft and the dress is well-made. Comes very wrinkled, but nothing a steamer can't solve. I'd ordered originally for family photos in May, but since the spring colors didn't work, I'll wear the rust one to a wedding rehearsal dinner in October, definitely more a fall color and will be cute with booties (much to my mother's dismay). Retuning the mauve and olive was easy, just wish I could've gotten my money back instead of store credit. My bad for not looking into the return policy before ordering.
05/06/2022
Katie C.

United States
Perfect fit
I ordered this dress for a Yellowstone party. I loved the color and the fit was perfect. I love the length as well. I wore it with some pointy boots and it was the perfect look! Wearing it again this weekend for Mother's Day brunch with a nice pair of heels!
03/29/2022
Macy M.

United States
Dress
Cute and flattering fit, but extremely wrinkly when arrived. Also had some long loose threads throughout the dress I had to cut off.
03/29/2022
Heather R.

United States
Didn't Disappoint
Love the dress! I was looking for something for spring and summer that would breathe, so happy to find something that wasn't polyester. It fits great, flows, breathes, and looks adorable
Reviews
Customer Reviews
Write a Review
Ask a Question
Filter Reviews:
color
quality
dress
material
sneakers
pockets
brown
person
photos
heels
Beautiful!
Perfect fit! Beautiful color! Very happy with this dress!
04/22/2022
Amanda K.

United States
The perfect dress
This dress fits me like a dream! The detailing is very feminine and the color is beautiful for spring, summer, and fall. I can dress it up with heels or dress it down with sneakers. And it has pockets!!
04/05/2022
Olivia S.

United States
Looks great!
Great quality, fits well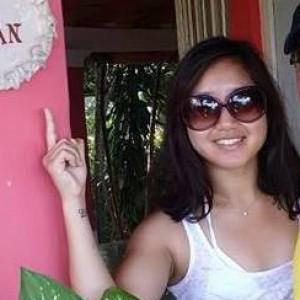 LM
01/27/2022
Lynn M.

United States
Super comfy
Super comfy material and guess what I found... pockets! It looks like it will be easy to wash, too.
01/25/2022
Aimee L.

United States
Hannah Midi Dress
Lovely material and color! Excellent quality.