Counting Down Our Top 5 Dresses of 2021
We're joining in on the New Year's Eve festivities... in our own special way! Read along as we count down our top-sellers of 2021. These five dresses were fan-favorites all throughout the year, and we don't see them losing popularity any time soon!
We also want to show some appreciation for our customers. It is an honor to be a part of some of the biggest events and moments in women's lives. Looking back through the reviews of these dresses touched our hearts, so we had to include some favorites! Be sure to check out the featured reviews for each of these best-sellers.
Without further ado, here are our top dresses of 2021, starting with number five!
---
5. Andi Ribbed Velvet Wrap Dress | Copper
The perfect dress does exist - it's our Andi Ribbed Velvet Wrap Dress! There's no need to wonder why the Andi has remained a tried-and-true staple piece here at Baltic Born. It has all of the features you could ever hope for in a dress: high-quality material, a form-flattering true wrap silhouette, and darling details like flutter sleeves and a front-tie. There are many fashionable shades to choose from, but one color stood out from the rest this year: copper! Our customers are obsessed with this gorgeous color, and it's not just a passing trend. Rust hues have become a staple in the fashion world, and this dark copper shade is our favorite! This is one of those dresses that you will want to wear again and again, and with it's timeless style, you actually can! The Andi Ribbed Velvet Wrap Dress in Copper will be your go-to dress for years to come, so get yours today! We can't think of a better way to start the new year off right.
See What Our Customers Are Saying
---
4. Athena Pleated Maxi Dress | Gold
Get Your Glow On in 2022!
2021 has been a year all about self love, and we've been thrilled to see so many women glow in the Athena Pleated Maxi Dress! With just the right amount of metallic shine and a universally flattering silhouette, the Athena makes any woman feel like a goddess! This dress comes in several stunning shades, but gold is the most popular option by a long shot - and it's easy to see why! This gorgeous gown catches and reflects light with a glow that can only be described as ethereal! Here at Baltic Born, we believe that something as simple as a new dress can be empowering. With the New Year right around the corner, there's no better time to treat yourself to something that makes you look and feel confident!
See What Our Customers Are Saying
---
3. Katya Ruffle Maxi Dress | Evergreen
Our Katya Ruffle Maxi Dress truly is evergreen - it has been a best-seller for years now! Forest and emerald green shades ruled 2021 fashion, so it doesn't suprise us that the Evergreen Katya was one of our top three dresses this year! We designed this dress with women of all sizes in mind. The elastic waistband and self-tie sash detail create a comfortable fit that looks fantastic. The ruffled overlay around the bodice and sleeves add a feminine touch, and the tulip style skirt perfectly completes the look. This is one of those staple pieces that every woman needs in her closet. Sometimes simplicity really is the best! Be prepared for all of the events coming up in 2022 with the Katya.
See What Our Customers Are Saying
---
2. Kia Kimono Maxi Dress | White Floral
Beautiful Blossoms for 2022 and Beyond!
Coming in second place, we have the Kia Kimono Maxi Dress in White Floral. This dress has always been super popular, and it's easy to see why! What's the one thing all of us women are looking for? A dress that's comfortable without sacrificing style! The Kia looks so gorgeous, but more importantly, it is easy-to-wear. You can throw this dress on and instantly feel beautiful and put-together, no hassle whatsoever! It's no wonder this dress has become a favorite for new mothers. The Kia can be worn during every stage of pregnancy, from baby-bump to nursing. Plus, the high-quality material and construction will ensure that this dress lasts for years. If you're looking to invest in the perfect floral dress, we cannot recommend this one enough.
See What Our Customers Are Saying
---
1. Abigail Sparkle Gown | Champange
The Baltic Born Dress of the Year!
Drumroll, please! Our number one best-selling dress this year was the Abigail Sparkle Gown in Champagne. The gorgeous color and dazzling sequin details made this dress stand out from the rest - and we loved seeing all of the special occasions that the Abigail was worn to throughout the year! You deserve to feel glamorous every now and then, and sometimes a fun new dress is the perfect way to give yourself a confidence boost. So why not bring a bit of sparkle with you into the new year? The Abigail will be the perfect dress for any event, and more importantly, it will add some magic to your 2022 wardrobe!
See What Our Customers Are Saying
---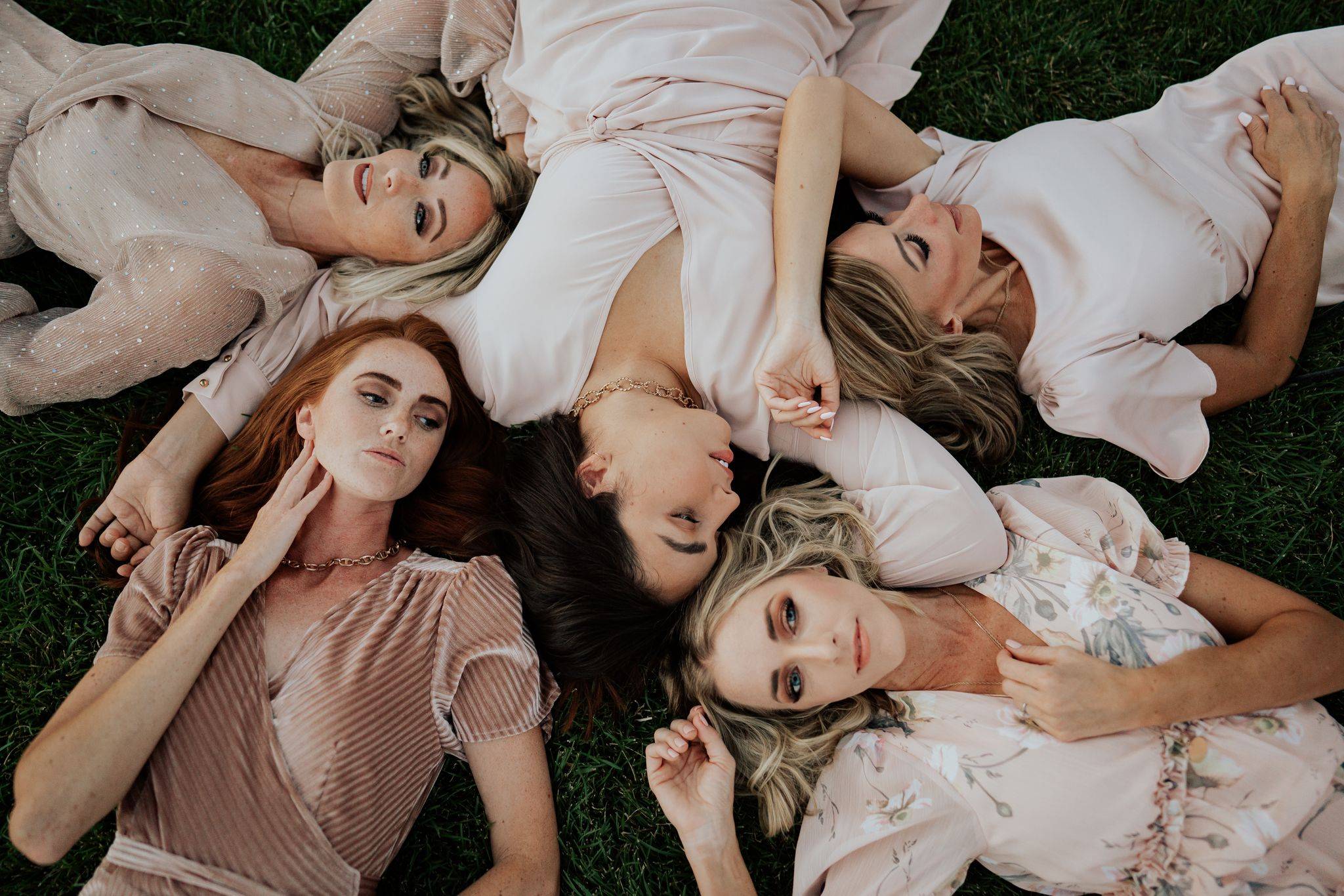 We've had so much fun reflecting on our top dresses of the year, but we're even more excited for the new styles that we have in store for 2022!
Be sure to shop our new arrivals for the latest pieces, and if you want to see what else we have up our sleeve, check out the coming soon page!
Here's to all of the women who have made the most of 2021! We are continuously inspired by you and we design our dresses with you in mind.
From all of us here at Baltic Born, we wish you a fabulous New Year. You deserve it!
---
** Note: Reviews have been edited down for length, spelling, and clarity. All credit goes to the individual reviewers and their photographers when applicable. See the review section of each product for more! **
---