Poppy Satin Midi Dress
Select Size
Please Select a Size
Select Size
Please Select a Size
Select Size
Please Select a Size
Select Size
Please Select a Size
Select Size
Please Select a Size
Select Size
Please Select a Size
Select Size
Please Select a Size
Select Size
Please Select a Size
Select Size
Please Select a Size
Select Size
Please Select a Size
Select Size
Please Select a Size
Select Size
Please Select a Size
Snug Fit
True to Size
Relaxed Fit
A fun twist on a classic satin dress
Glowing rust color
We recommend sizing down in this style, as the top tie is fully adjustable

 

Satin material that reflects light beautifully
Front tie at bust with peek-a-boo gap
Short sleeves with subtle flutter
Smocked at back waist
Fully lined excluding sleeves
Bump and nursing friendly
100% Polyester 
Hand wash cold, hang to dry, do not bleach
We recommend steaming to release any wrinkles

Skye is 5'9, cup size 32A, size 0 and wearing size S
All US returns are free!

We offer STORE CREDIT ONLY for all qualifying returns

You have 35 days from the date of delivery to return your item

To see our full return policy and start a return click here
Shipping and processing times are as follows:

Domestic 5-12 days

International 12-28 days

To see our full shipping policy click here
Free shipping on all orders $150 + Always free returns.
Reviews
Customer Reviews
Write a Review
Ask a Question
Filter Reviews:
dress
color
compliments
ivory
quality
rehearsal dinner
size
shower
medium
fabric
06/29/2022
Heather T.

United States
Beautiful dress
Really nice colour and great fit. I got loads of compliments when I wore the dress. I got a Medium (5ft9 and 170lbs and big busted) and it fit pretty well. I would love this dress cut above the knee
06/28/2022
Jenni G.

United States
Color is very deceiving
the dress runs true to size! My only complain is the dress seems more white ivory. But when I received it, the dress was way more on the yellow ivory side
06/26/2022
Becky

United States
Great dress!
I absolutely loved this dress! It is such good quality. I could've managed to size down though. Usually am a medium and could've used a small. However if you are like me and spill things easily, this dress is not for you. Since it's satin, any small amount of moisture stained the dress. I definitely looked like a slob by the end of the wedding lol! It also easily snagged with my bracelet. So plan accordingly if you're anything like me.
Beautiful
Love the style and fitting of this dress, only con was that when i received it from the packaging it had a lot of wrinkles which was difficult to press out with the iron instructions, I ended up having to steam it only to get some sort of steam stain on the dress (it looked like the dress got wet but that appearance never faded as the material dried). I panicked as my sister's shower was the next day. I placed it the washing machine and rinsed with cold water only, then hung it dry… dried perfectly (without wrinkles) and was good to wear!!
06/12/2022
Brooke

United States
Gorgeous!
I'm 5'7" 135lbs and ordered a size Small. It is perfect! Lovely material and super comfy.
Reviews
Customer Reviews
Write a Review
Ask a Question
Filter Reviews:
dress
color
quality
wedding
size
compliments
fabric
eucalyptus
material
purchase
06/29/2022
Julia P.

United States
Too big
I ended up returning this dress..if I had more time maybe I would have tried to size down..The dress was a little big and just didn't fit right on me. I'm very ***** and ordered what I thought was true to size for me. There was extra fabric in the back above the waist area, just didn't fit right, and it was a little long on me. I'm 165lb 36DDD bust 5'4 I bought XL
06/24/2022
Julie S.

United States
06/22/2022
Amanda B.

United States
Wedding guest dress
Loved the dress! Super flattering for my figure. Used a portable steamer that got the wrinkles out prior to wearing. Got so many compliments on the eucalyptus color, would definitely buy from Baltic born again!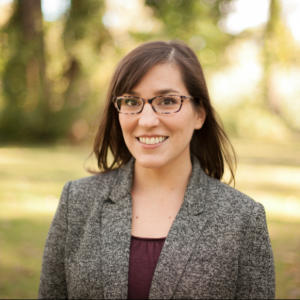 KM
06/20/2022
Katharine M.

United States
Too big, unflattering
A lovely dress on someone else, I'm sure. But I bought according to the sizing listed and it was too large and unflattering on me. I wear a 12 (165, 5'4, 34E) and tried the XL.
06/19/2022
Kelli F.

United States
Beautiful/great quality but didn't fit my body type
I hate giving it a mediocre review for how it fit on me because if I liked the fit I'd give it 5 stars. I lack a defined waist and this style of dress turned me into a box so I unfortunately was not a fan. However I love this company and their dresses generally.
Reviews
Customer Reviews
Write a Review
Ask a Question
Filter Reviews:
dress
quality
color
compliments
wedding
material
size
Baltic Born
medium
back
Poppy satin
Comfortable, a little clingy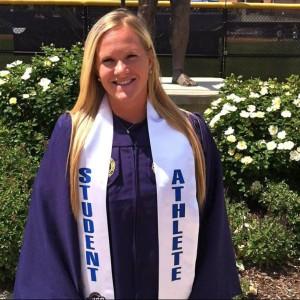 KH
06/26/2022
Katelyn H.

United States
Poor Dress Size in Plus Size
Do not recommend if a plus size. The cut of this dress does not adequately match that of a plus size. Save your money and do not purchase this dress if you're a plus size.
06/16/2022
Breann S.

United States
04/01/2022
Devan O.

United States
Love it!
It's a little big, but I feel the medium would have been too small! Can't wait to wear it to my brothers wedding!
Reviews
Customer Reviews
Write a Review
Ask a Question
Filter Reviews:
dress
color
fabric
size
compliments
material
workmanship
glove
sisters
clothes
06/11/2022
Morganne L.

United States
So disappointed
It was a nice color but the material was so cheap and clingy that it was not flattering at all. Really disappointed that all I can get is store credit with a return because I no longer trust this brand to have quality products
06/06/2022
Stephanie f.

United States
65 yr old mother of the bride
I HATED THIS DRESS. I had high hopes even though this was the second time i had to exchange an item due to improper fitting and the item not meeting expectations. I am 35 years old and I bought this to wear to a formal event with peers. It made me look like a frumpy old mother of the bride and double my age. Terrible length, terrible fit. the material felt nice but that and the rich color were the only redeeming qualities.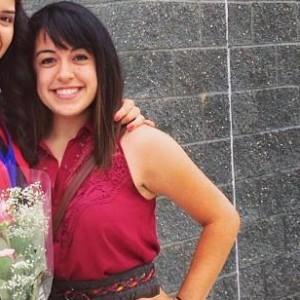 MG
05/25/2022
Melina G.

United States
Beautiful & Flowy
I love this dress! Very comfortable. The only issue is that the tie in the front kept loosening so I would have to retighten it occasionally.
05/03/2022
Erin K.

Canada
Absolutely gorgeous!!
I am always super apprehensive ordering clothes online from sites I haven't ordered from before. I'm plus size and I knew I was taking a chance with this and the other dress I purchased. I was so surprised!! This dress fit like a glove and is so gorgeous and perfect! I can't wait to have a reason to wear it out!!
04/22/2022
Amanda K.

United States
Perfect date night dress
Very beautiful dress! Fits very well and the color is beautiful.
Reviews
Customer Reviews
Write a Review
Ask a Question
Filter Reviews:
dress
color
quality
Shipping
wedding guest
refunds
a million
people
size medium
skin
06/21/2022
McKenna H.

United States
Beautiful emerald green satin dress
I loved this dress! The satin material feels thicker than most, and of good quality. I think the cut is flattering, and like the fun peekaboo at the bow. I ordered the medium and am a 36B, and it fits me well, but might be a little restrictive for people with a larger bust. Great for summer weddings, I love the color so much! Please note, BB returns are for store credit! They don't do refunds
05/15/2022
Hattie C.

United States
Wedding Guest Dress
Loved this dress & the fit. Perfect dress for a wedding!
05/09/2022
Brittney S.

United States
Very pretty didn't fit my body type
Just not my style but I thought this was the most pretty flowy dress
03/22/2022
Stephanie C.

United States
Dress was perfect
I got the dress for my daughter, preteen and it fit her so beautifully, size medium, used an undershirt since its a bit low, but it fit so well, didn't wrinkle or stick to her skin, was flowy and just a great color. Fabric was smooth and soft, not irritating. Overall I would buy it again and again.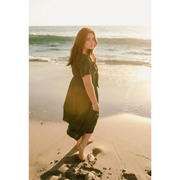 03/22/2022
AMBER H.

United States
Love it
Love the dress. Perfect for a wedding guest. Shipping was unreasonably expensive on top of an already expensive dress.
Reviews
Customer Reviews
Write a Review
Ask a Question
Filter Reviews:
dress
size
compliments
midi
champagne
bridesmaid dress
advice
large
everyone
shower
Fits perfectly!
I'm so excited to wear this for my rehearsal dinner. The champagne color is gorgeous and a nice way to feel bridal without being bright white. I'm 5'8' 165 athletic build and the medium fits perfectly.
06/28/2022
Sharon L.

United States
Did not like it + Meh Return Policy
The dress's color was a little flatter and less beautiful than expected. The dress was much less flatting than expected and I had been very excited buying it. The return policy is also not so good - with the only option being store credit, so be careful buying from here - unless you're absolutely certain you will find something you like.
06/16/2022
Sara W.

United States
Wore for my rehearsal!
This dress is so pretty and perfectly elegant! I am a medium pretty much tried and true but for some reason went with a large in this one as I have a larger bust (36DD) but it ended being a little too big. So my advice would be stick with your normal Baltic born size! It was too close to the date so I couldn't return it. It was lined well though and I appreciated the weight of the fabric.
02/06/2022
RUTHIE P.

United States
Poppy Satin Midi dress
Got this for a bridesmaid dress, it's so beautiful. It's more of an oatmeal champagne than golden champagne. I am a bit shorter at 5'1" so the dress fits more midi than pictured, but true to size.
02/01/2022
Malouin A.

Canada
Not the right size
The fabric was beautiful but even though I used the size chart it was too big and looked weird on my body type.
Reviews
Customer Reviews
Write a Review
Ask a Question
Filter Reviews:
dress
color
wedding
fabric
Length
rolls
event
chested
company
boots