Vaughnie Maxi Dress
Select Size
Please Select a Size
Select Size
Please Select a Size
Select Size
Please Select a Size
Select Size
Please Select a Size
Select Size
Please Select a Size
Select Size
Please Select a Size
Select Size
Please Select a Size
Snug Fit
True to Size
Relaxed Fit
Flattering topaz chiffon material
Surplice neckline
Flutter sleeves
Gathering detail at back neck
Elastic gathering detail at waist with attached tie
Slit on left skirt from hem to mid thigh
Ideal for taller frames
Lined throughout except sleeves
100% polyester
Sophia is 5'6", cup size 32D, size 2 and wearing size S
All US returns are free!

We offer STORE CREDIT ONLY for all qualifying returns

You have 35 days from the date of delivery to return your item

To see our full return policy and start a return click here
Shipping and processing times are as follows:

Domestic 5-12 days

International 12-28 days

To see our full shipping policy click here
Free shipping on all orders $150 + Always free returns.
Reviews
Customer Reviews
Write a Review
Ask a Question
Filter Reviews:
dress
wedding
something
heights
Bonus
topaz
pregnancy
reference
portion
arms
06/28/2022
Lynn P.

Canada
06/15/2022
Fernando F.

United States
Please offer different lengths.
This dress is stunning!! So flattering! I love it! Everything except the length. I am 5'4 so I needed like 10 inches off. I took it to a taylor and some how ended up paying almost 3 times the cost of the dress!!! Now we refer to it as the dress fiasco. I am so sad it turned out this way. Would it be terribly difficult to offer petite, medium, and long?
06/02/2022
Emily

United States
05/09/2022
Rachel D.

Canada
Fits perfectly but way too long
I'm kinda small in height (5'3) and i'm going to have to hire a seamstress because it's really really long. it could be nice to have heights or lengths options when you buy a dress.
04/30/2022
Stephanie C.

United States
Comfy and pretty
This dress checked all the boxes for me and is the quality I would expect for this price range. I wanted flowy but sexy with something that covered my upper arms, the slit was an added bonus. Site says it runs snug so I sized up but wish I hadn't. Ended up getting the top portion altered to take up the slack (and I am ***** with DD/DDD) and the bust pinned to keep me from falling out, but this was fine with me as I didn't spend much on the dress to begin with. Great color (topaz).
Reviews
Customer Reviews
Write a Review
Ask a Question
Filter Reviews:
dress
color
heels
Length
fabric
cleavage
wedding
lining
issue
maternity pictures
Beautiful dress, different color
I love the dress but the color is different than the one shown in picture, it is more green- unfortunately I will have to exchange it!
06/17/2022
Wendy M.

United States
Almost perfect...
Color is beautiful and the fit is easy. My only complaint is that the lining in the bust area likes to flip outward. I am hoping when I get it altered they can secure that issue. I am 5'6" and definitely need to get the length altered.
06/09/2022
Catherine K.

United States
06/05/2022
Micaela B.

United States
bump friendly!
Great material and fits a bump nicely as well!
06/03/2022
Katherine D.

United States
Light & Airy
This dress is gorgeous. I felt so comfortable and pretty while wearing it. Im 5'10 and am always shocked by how long these dresses are. I didn't try it on before the wedding I was attending, and I probably could use to have it altered a couple inches. I was still fine and danced the night away no prob :)
Reviews
Customer Reviews
Write a Review
Ask a Question
Filter Reviews:
dress
quality
heels
color
size
compliments
Baltic Born
wedding
brother
email
Bridesmaid dress
Exceeded expectations
06/29/2022
Lynn P.

Canada
06/23/2022
Justyna H.

United States
Pretty
Dress is very long . But good quality and pretty dress .
05/27/2022
Maya K.

United States
Fantastic!
I am 5 feet 9inches and it is a great length! I can still wear heels and have the dress be long enough which is perfect!
05/26/2022
Melina G.

Switzerland
Beautiful Dress
It fits perfectly and I absolutely love it!
Reviews
Customer Reviews
Write a Review
Ask a Question
Filter Reviews:
dress
color
size
compliments
issue
someone
problem
photographs
price
bust
04/05/2022
Kimberly M.

United States
Different size
This dress is great. I plan to order it again in a different size.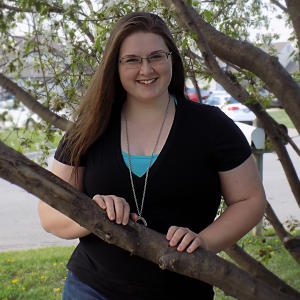 KZ
03/18/2022
Kristina Z.

United States
It's ok
I would say our biggest complaint with this dress is that the bottom hem is not even! This makes tailoring difficult. The dress is the perfect length (maybe .5inch longer than I'd prefer) on my left side but is 3" too long on my right side. When getting this tailored, we had to continuously measure and readjust. The v-neckline is very deep. This particular wedding is more conservative so we had to throw in a couple stitches to contain the cleavage.
11/30/2021
Chang P.

United States
Copper Dress
Beautiful dress and color, fit is great on the shoulders and bust. Quality is similar to bridal shops but at a cheaper price. Super long so will need to be tailored but better long than too short. The style is also very flattering! Definitely would recommend.
11/13/2021
Lauren D.

United States
Beautiful dress
This dress is very well made and beautiful! I'm not very tall, but this dress is literally made for someone 6 foot tall!
10/28/2021
Autumn M.

United States
Vaughnie Maxi
Beautiful photographs Beautifully!!
Reviews
Customer Reviews
Write a Review
Ask a Question
Filter Reviews:
dresses
wedding
quality
match
each other
three
returns
case
options
friend
06/26/2022
Laura J.

United States
Can't seem to make any of these dresses work
I've ordered a few dresses from Baltic born but most of the time I send them back. This style is not a "true" wrap dress, as the wrap is faux, and it's baggy in the upper waist area which makes you look matronly. I've found this same issue with a few different styles. I love the designs, just cannot seem to make any of the dresses actually work for me.
06/22/2022
Danea B.

United States
Great addition to my closet!
I had a couples photoshoot that I couldn't decide between two dresses so I purchased both, the Vaughnie Maxi dress in slate (xs) and the Roma Satin Maxi dress in rust (s). I am 5'2 120lbs. and had to shorten them both by about 10 inches, nothing out of the ordinary for me. I ended up choosing to wear the Roma for the shoot but loved them both. I was worries about the Vaughnie drowning out my figure and small bust but it looks great on.
12/06/2021
Christie G.

Canada
Beautiful!
I have recently bought three Baltic Born dresses as bridesmaids dress options for a friend's wedding. The quality of each of these dresses is absolutely amazing and they all fit so beautifully. They mix and match so well with each other and I am so happy with this being the final dress for me to wear next August.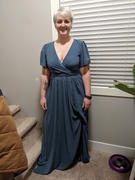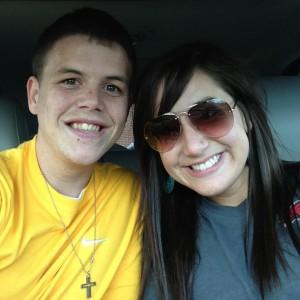 MF
10/21/2021
Megan F.

United States
LOVE
Beautiful dress! I'm 5'7 and it was a little longer than expected but nothing a good pair of heels can't fix!
10/20/2021
Charlotte B.

United States
vaughnie maxi dress
Wonderful ! Dresses are BEAUTIFUL and mine arrived so quickly! I wish there was returns though in case it didn't work out. Thanks again !
Reviews
Customer Reviews
Write a Review
Ask a Question
Filter Reviews:
dress
compliments
granddaughter
sunset
destination wedding
vacation
Mexico
wedges
reviewers
girls
06/15/2022
Pamela B.

United States
Color more like a dusty rose
3/5 stars! Dress is beautiful. But not the color I expected as shown on the website.
06/04/2022
Abby

United States
Great color and fit!
I purchased this in dusty clay and the color is perfect and it fits so nicely. It has stretch and is floor length. I'm 5'7 and 190lbs, and 5 weeks postpartum. I purchased as a bridesmaid dress and will be wearing it in 10 weeks, it'll fit even better by then. It was pretty wrinkly when it arrived, definitely needs a good steam and it'll be good to go. Also, there's no zipper or clip in the back so be mindful if you have broader shoulders!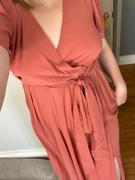 05/16/2022
Paula G.

United States
I love this dress!
I loved everything about this dress! I wore it to my granddaughter's wedding and got so many compliments!
04/08/2022
Brittany S.

United States
Beautiful and Flattering
True to size and very flattering fit!
04/07/2022
Casey H.

United States
Gorgeous color and flattering!
I purchased this dress for a destination wedding in Mexico. It matched perfectly with the sunset that evening and I got lots of compliments! It was a little long but I was prepared based on other reviewers. I did add a safety pin to keep the girls in place but that's typical for me :) Hope to wear it again!